Detached house in La Cañada

The site is located in La Cañada, a residential area near Valencia. It is a semi-natural environment marked out with Mediterranean pines, sloping streets and isolated low-rise buildings. The plot has an elongated shape and this is the main constraint; the total width we have to work with is nine meters.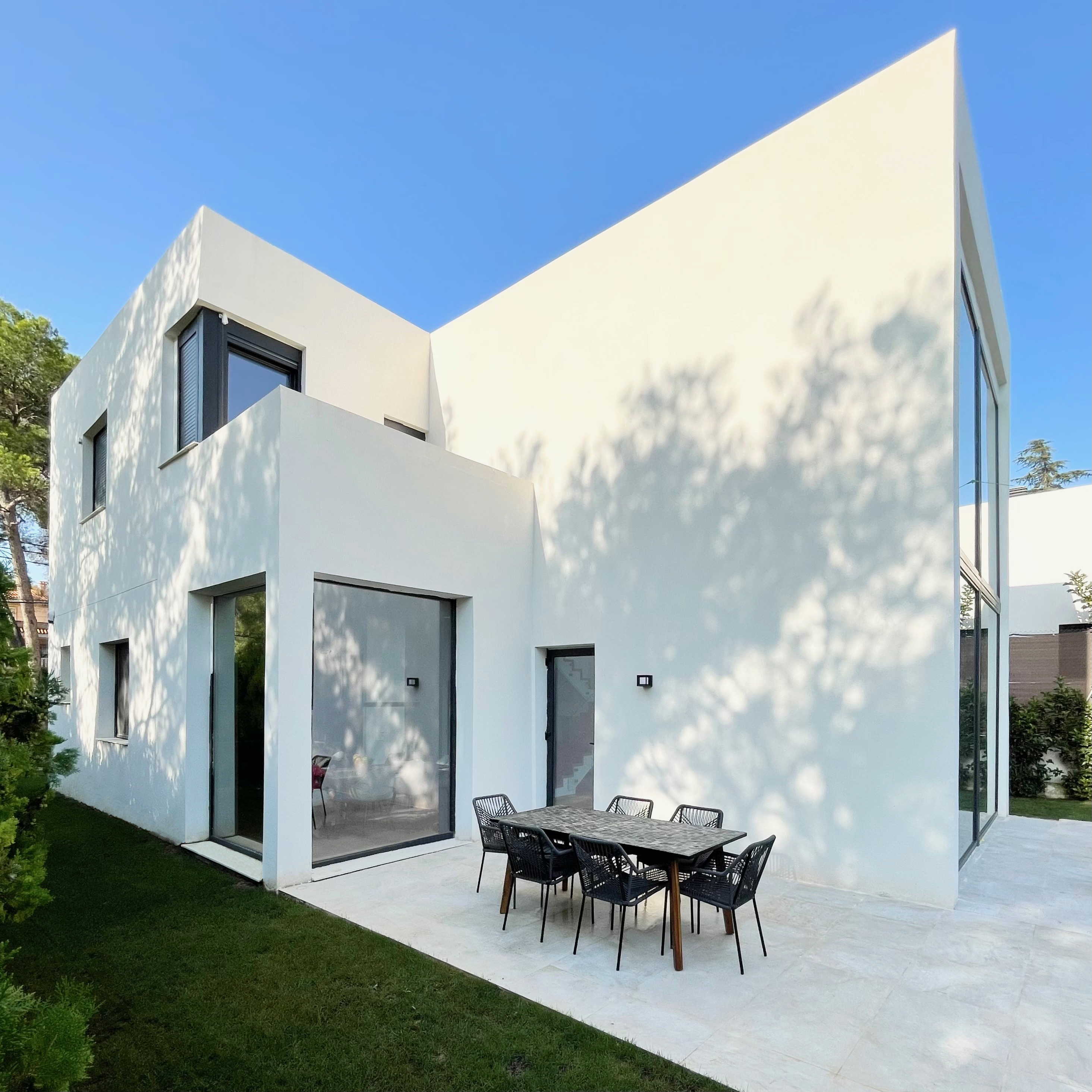 If we look at the floor plan, the dwelling is made up of two parallel regions constituting this maximum width which also grows up towards the plot limits, as required. By projecting these regions to the outer areas, we find a more private garden on one side and the garage and the entrance on the other.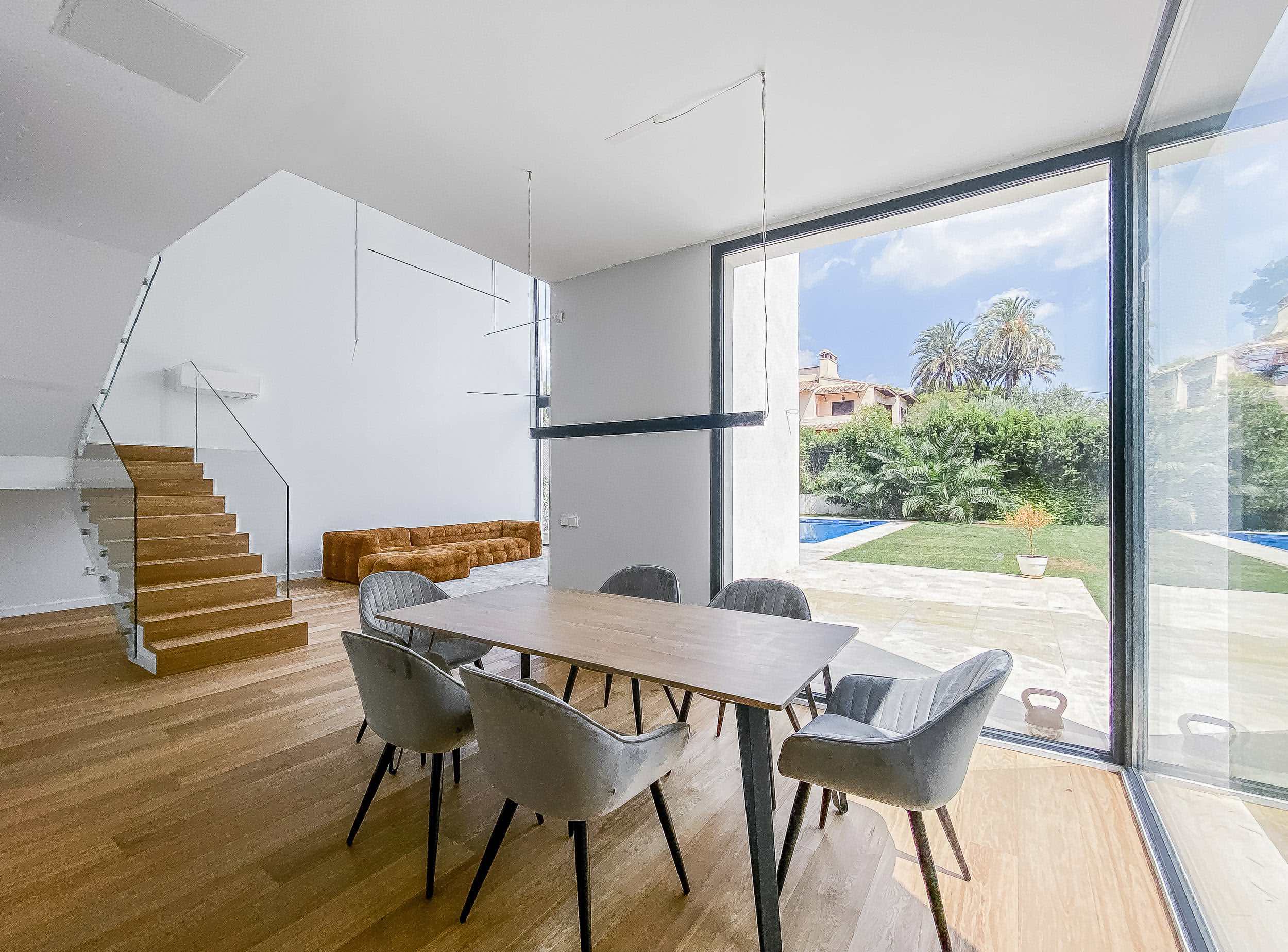 The study of the landscape integrates pre-existing trees with endemic species and adornment plants chosen by the owners. The pines create some shades while the gaps in between them sculpt the facades, conferring a quasi-musical rhythm to them.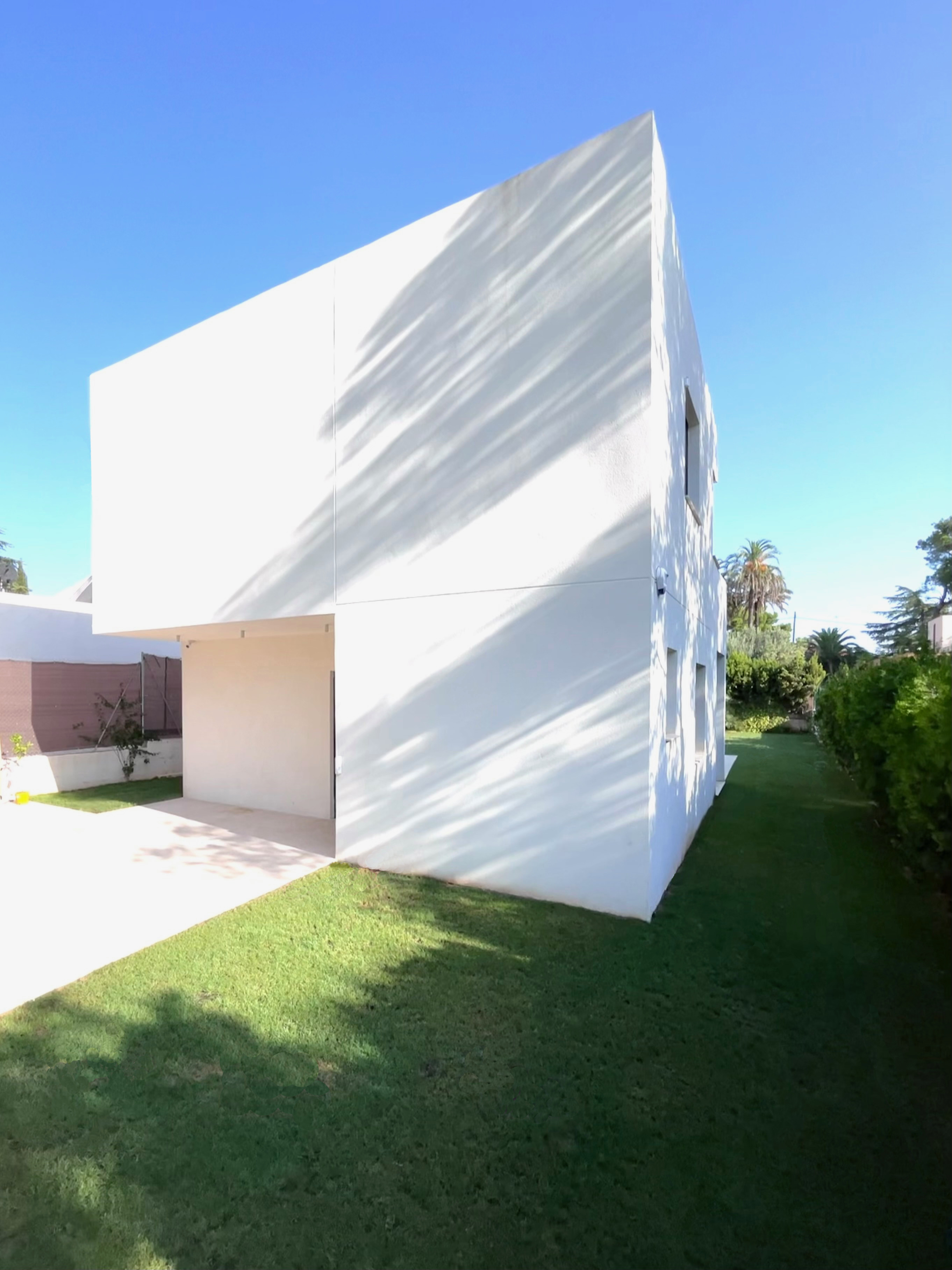 Both storeys melt into the noble area, the living room. This double height is projecting towards the garden through a transparent wall; a large window which gives character to the house, not only because of its dimensions but because it results in a living room-pool connection; the interior-exterior dichotomy.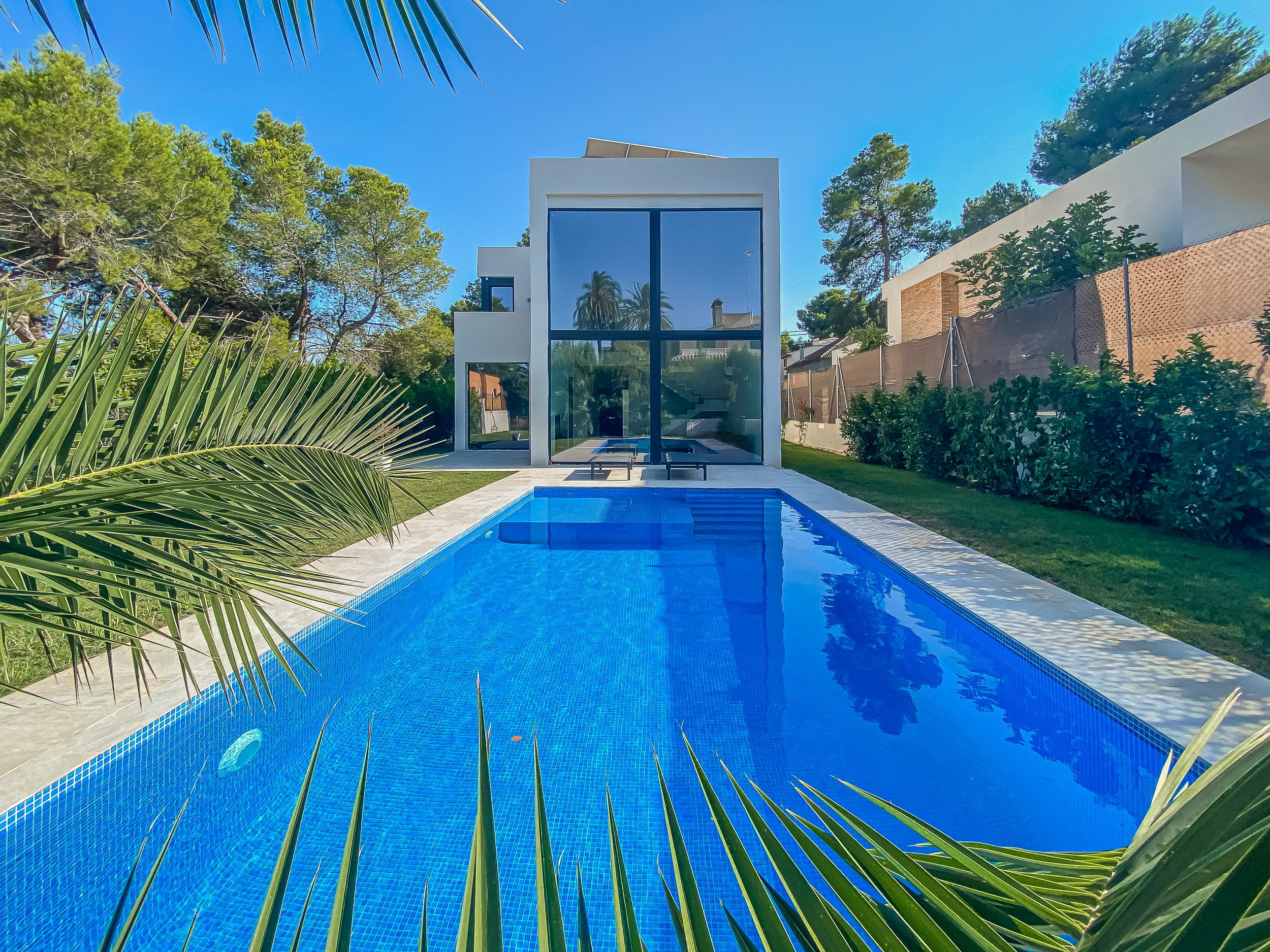 We all have something that makes us unique. Character is a necessary feature in architecture.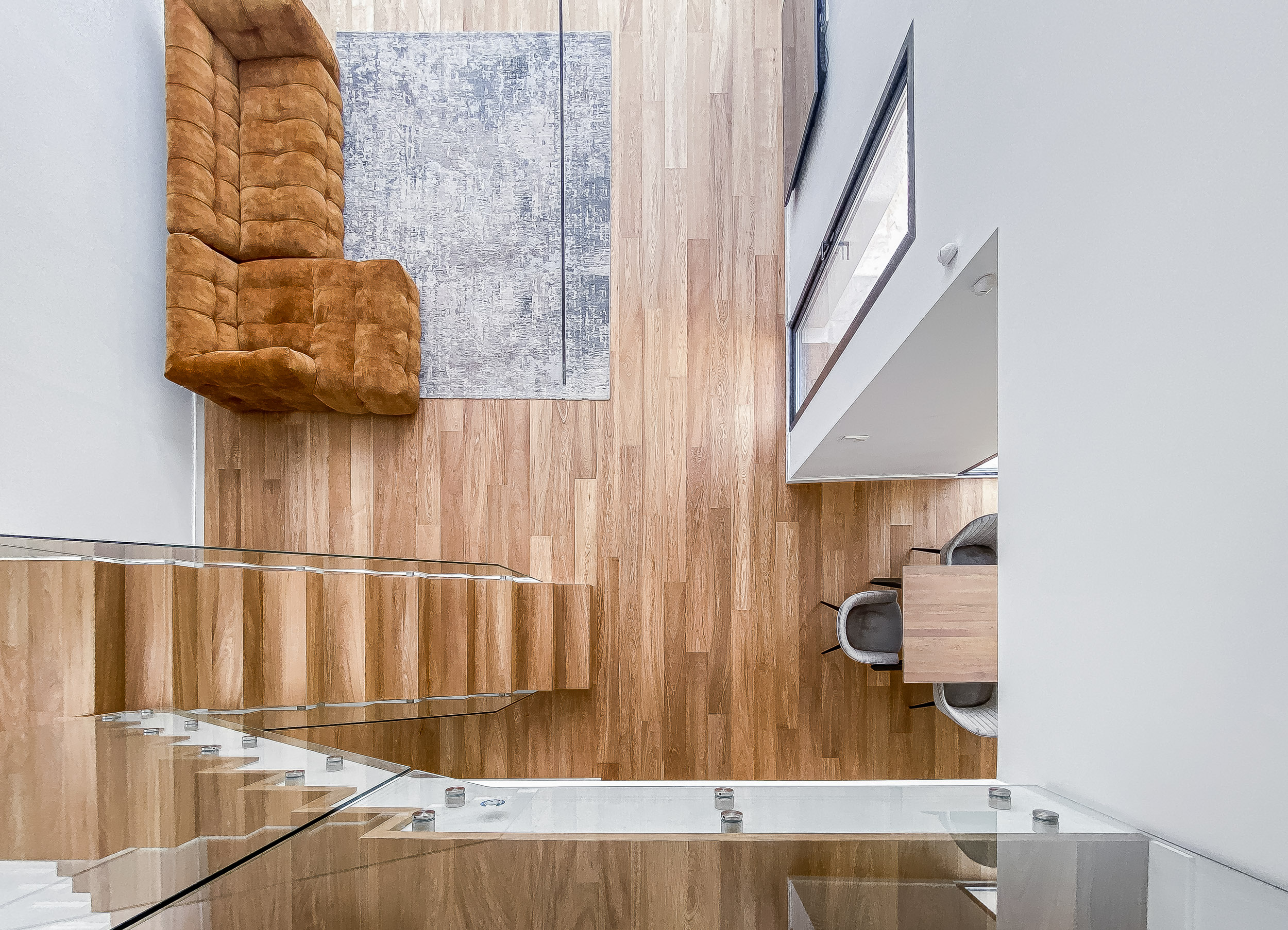 A house without waste, without makeup, efficient and effective. Because those who will reside here need to be happy.