It was in the middle of may 2020 in full lockdown that we received a call to our office: "P&P architects? We need a style change in our house, we are spending many hours here and we want to have an ideal environment". So, we suggested to look for the right match, the perfect interior design project. Simple but elegant, short but strenuous, restrained but enjoyable, humble but intelligent.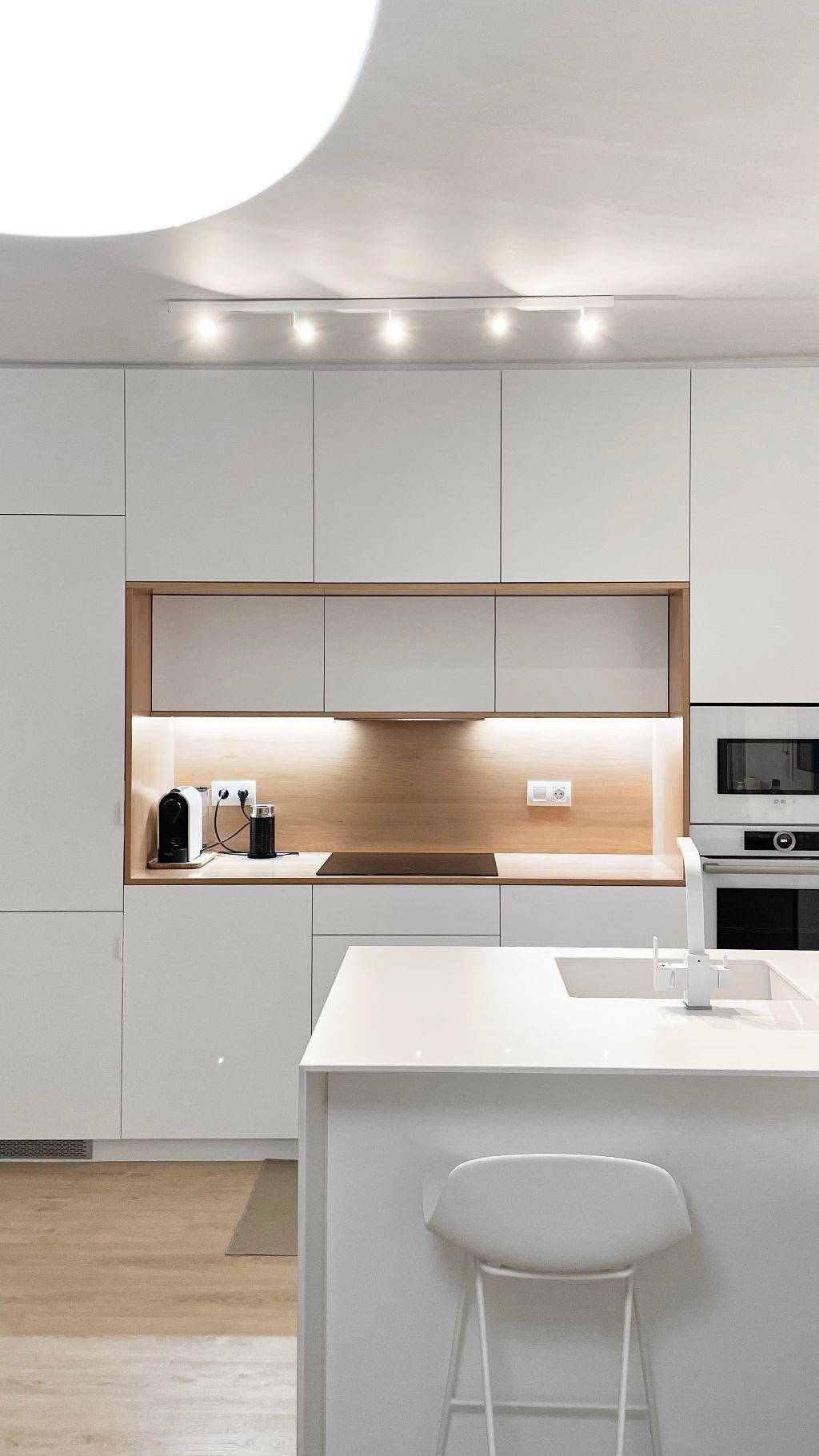 What we used: beechwood, chenille, geometric wallpaper… those are materials that are easy to find and inexpensive that contribute to warmth, beauty and elegance.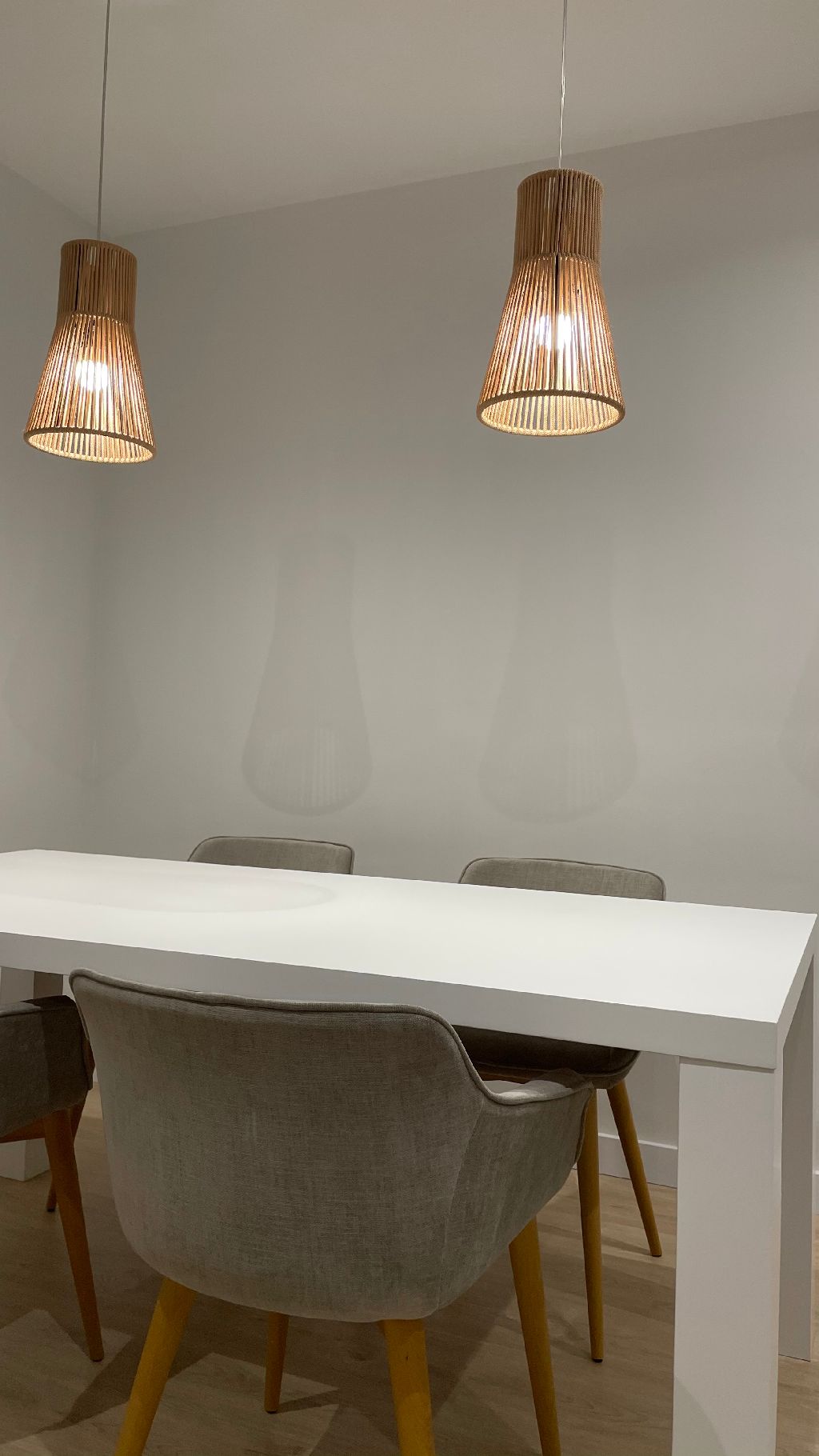 What we did: lacquering the table, updating the kitchen, painting the wall, redistributing the furniture of the living room, changing the intensity and tone of the lights, covering the floor, upholstering the couch, hanging some curtains… so to say changes that are simple and cheap that, if thought through, can completely change the setting in which we live and make us enjoy our house, our life.